INTER-GOVERNMENTAL ORGANIZATION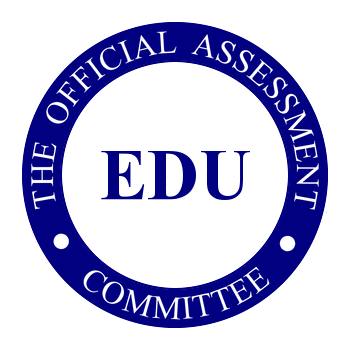 Latin American Education Expert enhances Assessment Committee Capabilities
His Excellency Irving Levance is delighted to welcome an acknowledged expert in Latin American Education to the Assessment Committee who boasts over 40 years of experience at of tertiary level teaching and administration.
​
Professor J.R. Monroy graduated with Honors in History and studied Sociology and Law at the University of Chile which was founded in 1842.
He is also a former Professor of Sociology in the same University and at the State Technical University (Santiago), Chile, ex-professor of Sociology at the University Ricardo Palma and National University of Education, Master Programme, Lima, Peru.
His post graduate studies saw him research a PhD at the University of London (1974 to 1979) in History of Latin American Universities, 1945-1970.
He presented many papers related to Higher Education in Latin America at several conferences in subjects, such as, Education in Developing countries, at Oxford University, University College Swansea, Wales, Reading University and the Brighton Institute of Development Studies.
​
He was a member of the Institute of Historical Research in London for five years attending regular seminars in topics related to English Economics and Social History as well as being a regular scholar at the Institute of Latin American Studies.
Professor J.R. Monroy is Founder and Chairman of the Latin American and Caribbean Cultural Society (1983- to date), an independent and non profitable organisation working within the Diplomatic Corps in London. He is also the Founder and Editor of the diplomatic publication "Nuevo Mundo 2000, (New World 2000).
​
He was awarded the prestigious "Heads of Mission Award" by the Diplomatic Corps in London , in 1995 and 2000, in recognition of his consistent efforts to upgrade a cooperative diplomatic community in the U.K. The awards were presented by Their Excellencies the Ambassadors of the Republic of Slovenia and Ukraine respectively.
​
Professor J.R. Monroy has received several recognitions by Her Majesty The Queen Elizabeth II, for his contribution to promote better cultural understanding among nations accredited at the Court of St. James's. He has given lectures in Vietnam, Czech Republic, Chile, Peru, Bolivia, Venezuela, Puerto Rico, Malta, Australia, and Germany.
​
In Chile, he was elected member of the Academic Senate of the University of Chile and was Head of the University Cultural Commission in 1972 and 1973, during the democratic University reforms.
​
​
Prof J R Monroy, LACCS Chairman is welcomed by H.E. Dr Samuel Moncada,
Ambassador of the Bolivarian Republic of Venezuela and
Captain Luis Alejandro Ojeda, Permanent Representative to the IMO.
​
It is seen as the means to improve prospects; it represents power and life and has the capacity to transform the economy.
​
Since independence Ghana has pursued sound education policies, including free primary and secondary education and programmes designed to augment attendance such as free school dinners and uniforms. These are especially aimed at countering cultural and traditional ideas that have led to a gender challenge: getting into school.
This applies to kindergarten, primary education, secondary education and tertiary education. Tertiary education used to be free, but is now fee based. Government loans are available for this which must be paid back when the graduate enters employment.
​