INTER-GOVERNMENTAL ORGANIZATION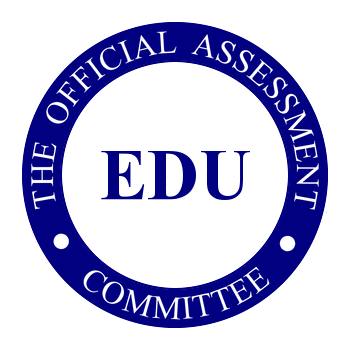 As approved by the EDU Council, mandated by the Secretary-General in accordance to the EDU Charter. The individuals listed are authorized to participate with EDU accreditation assessments whenever a specific region does not have Contracted Regional Assessors. Places on this board are for terms of 10 years and may be extended. A brief curriculum vitae is published alongside each board member which is correct at time of publishing, therefore subject to change.
EDU Assessment Committee - Academic Board
​
Remote Expert Evaluator for the European Commission.

Neurosurgery Specialist, German Red Cross Hospital Neuwied

Assistant Physician - Radiology, German Red Cross Hospital, Neuwied
​
Former
Resident Doctor Neurosurgery at Klinikum Bayreuth Gmbh (German

Scholar at Neurosurgery Department at Clinique des Cedres (Toulouse, France)

Oradea-Ingolstadt Medical Student Scholar at Klinikum Ingolstadt (Germany)

Governmental Scholar at Ministry of Labor, Family and Social Protection (Romania)

Doctor Of Medicine (MD) Faculty of Medicine and Pharmacy (University of Oradea, Romania)

Lecturer for German-Romanian Neurosurgery Course for Students and Young Residents (Cluj-Napoca, Romania)
Former Secretary-General of Gambia National Commission for UNESCO (2001 - 2012)

Served as liaison between Gambia Government and UNESCO (United Nations Educational, Scientific and Cultural Organisation)

Supervised and monitors UNESCO programmes in Gambia.

Also serves as focal point for ISESCO (Islamic Educational, Scientific and Cultural Organisation)

Supervises and monitor ISESCO programmes in Gambia.

Author and Researcher at 'Educational Services' Gambia.
Former
​
Head International Affairs at Knowledge Society Agency (UMIC), Ministry of Science, Technology and Higher Education - Portugal.

Senior Counselor for Science, Information Society, Space and Education at Permanent Representation of Portugal to the EU.

Advisor on International Affairs to the Portuguese Minister of Science and Technology at Office of the Minister of Science and Technology in Portugal.
CEO at ASIC and Qisan at ASIC
Accreditation Service for International Colleges.

Quality International Study Abroad Network.
Former
Consultant at QS (Quacquarelli Symonds) 2005 – 2008

Director of International Operations at Northumbria University. 2000 – 2006
CHAIRMAN at MEDITERRANEAN COUNCIL FOR INTELLIGENCE STUDIES

Director at RESEARCH INSTITUTE FOR EUROPEAN AND AMERICAN STUDIES (RIEAS)

Member of the Editorial Advisory Board for the International Journal of Intelligence and Counterintelligence (IJIC)

Advisory Board for the Police, Practice and Research Journal (PPR)

Editorial Board of the European Journal of Intelligence Studies (EJIS)

Editorial Board of the Journal for Intelligence, Propaganda and Security Studies (JIPSS)

International Advisory Board for the World Security Network Foundation (WSN).

Member of the International Association for Intelligence Education and the International Association for Counterterrorism and Security Professionals
​
VACHHARAJANI BHADRAYU VINAYAK
Quality Assurance in Education Expert

Recognized peer team coordinator of UGC's National Assessment and Accreditation Council (NAAC), Bangalore and assessed more than 75 Educational Institutes all over India. (India's international standard tertiary education accreditation system).
Professor-Director, UGC Academic Staff College,

'International Who's Who of the Outstanding Scholars'

Received 'Rashtriya Nirman Award & National Gold star Award'
Experienced Internationalization of Higher Education Specialist - Germany

Dean Emeritus and Consultant at de vivanco consulting international

Dean Emeritus and Executive Vice President Ernst Reuter Gesellschaft (ERG)

Member of Board of Directors at Ernst Reuter Stiftung der •Freien Universität Berlin (The Endowment Fund of ERG)
​
Former
Committee member at DAAD Selection Committees

Dean International Affairs at Freie Universitaet Berlin

President at German University Alliance
International Diplomatic Consultant
​
Government Advisor and Commercial Diplomat

Commissioner for Economic Development & Trade Diplomacy

Adjunct Professor of Trade Diplomacy

Graduateship (GCGI) City & Guilds of London Institute

Licentiateship (LCGI) City & Guilds of London Institute

Trade Commissioner

Senior Interviewing candidate suitability for potential foreign diplomatic representation on behalf of sovereign countries and IGOs

Commissioner for Oaths
QMS Lead Auditor for NABET
​
Approved Lead Auditor for third party auditing for ISO 9001, ISO 14001, OHSAS 18001, ISO 22000/ HACCP, ISO 13485, ISO 30000.
Chief Education Officer, Ministry of Education and Training, Nuku'alofa. Tonga

Skills and experience:
Teaching, Secondary School management; academic counselor; curriculum, development and project management; chief assessor, marker and moderator of national external and internal assessments; journalism; translator; liaison officer; schools board member.
College Principal – Researcher in Cross Border Higher Education

College Principal at MBS College

Online Instructor / Management Accounting & Business Valuation at University of Liverpool/Laureate Online Education

Lecturer in Accounting & Finance at MBS College
​
Former
Director of Programmes at MBS College

Chief of Operations at "Epixeirein Anaptiksiaki" – Business
Professor of Cultural History, New York University, London (UK)

B.A. (Hons) English, First Class, University of Hull (UK)

Ph.D University of Hull (UK)

Post Graduate Certificate of Education (P.G.C.E) Garnett College, London Institute of Education

Certificate - Teaching English as a Second Language (TESOL) Trinity College, London
​
Gender Issues Specialist

Master in Public Administration (Mason Fellow) at the John F. Kennedy School of Government, Harvard University (USA).

Experience & Achievements

First woman to lead Bangladesh Television as Director General.

First Women Commissioner of Taxes in Bangladesh.

Former Member United Nations Committee on the Elimination of Discrimination against Women.

Former Member, Board of Directors, Grameen Bank (Bangladesh).

Former Expert Consultant on Gender Issues to the United Nations Population Fund.
​
Professor

Department of Commerce, University of Calcutta
Acted as course/ programme director/ faculty in a number of management / executive development programmes organised by leading universities and academic and professional bodies and also in a number of in-house training programmes meant for senior executives, both in the public and private sectors, on varied areas like Total Quality Management (TQM) & ISO 9000 Series, Cost of Quality (COQ), Quality Circles, Benchmarking, Corporate Governance, Environmental Management, Strategic Management, Business/ Management Education, Time Management, Stress Management, Leadership and Team Building, Motivation, Communication Skills, Intellectual Property Rights, Inclusive Growth
Director of Accreditation and Compliance at American English Academy in Sofia, Bulgaria

Instructor and Accreditation Coordinator at American English Academy

Owner/Consultant at Pirva Consult, LLC

Former
Research Coordinator-Area of Institutional Review at Accrediting Council for Independent Colleges and Schools

Research Associate at Bulgarian Academy of Sciences - Institute for Balkan Studies
Quality Assurance and Accreditation Specialist

Responsible for Quality Assurance and Accreditation at University of Wollongong - Dubai.

Former
Academic Advisor at University of Wollongong - (Dubai)

Academic Advisor and College Coordinator at University of Wollongong (Dubai).
Lecturer at the Institute of Social Work, Sociology & Gender Studies, University of Peshawar (Pakistan)

M.A. Government Degree College, Takht Bhai (Pakistan)

B.A. Government Degree College, Takht Bhai (Pakistan)
​
Former

Programme Officer (M&E) at Paiman Alumni Trust (Pakistan)

Former Consultant with the Sustainable Development Policy Institute, Islamabad (Pakistan)

Former Social Organizer for the Participatory Environmental Development Programme (Pakistan)

Former Supervisor for the research study on "Combat against Child Labor", Peshawar (Pakistan)
​
Teacher Development Specialist at Ministry of Education, UAE

Former
​
ESL Teacher at Ministry of Education, UAE

ESL Teacher at Ministry of Education, Kuwait

ESL Teacher at Ministry of Education, Egypt
VICE CHAIRMAN, COMMONWEALTH SCIENCE AND TECHNOLOGY FOR RESEARCH.

FORMER VICE-CHANCELLOR, ANNA UNIVERSITY

NOTABLE POSITIONS HELD
​
Member - UNESCO International Centre for Engineering Education, Australia – for continuous professional development of practicing engineers and technical teachers in the developing countries.

Resource Person in High Powered Committee, Ministry of Agriculture, Govt. of India, Delhi – for preparation of Disaster Management Plan.

Member, High level Committee, Higher Education Department, Govt. of Tamil Nadu – to introduce Tamil language as a medium of instruction in Professional Courses.
Head of Training, Career Development & HR Projects Manager at Department of Municipal Affairs - WRM

Sr. HR Professional Management Generalist, (Best Practice Consultant, BE-EFQM, QMS, SPHR, Change Management & BPR)
​
Former
Director Human Resources at Falcon Aviation Services

Sr. HR Business Partner (Manager/Director of Staff) at Abu Dhabi Airports Company ADAC

Director HR & Training (Inner Gulf Region) at G4S Group 4 Securicor ME

Sr. HR Generalist (Manager) at Halliburton Energy Services Worldwide HES

Trainer / On Job Performance Assessor at Khimji Ramdas LLC
Principal - Sullamussalam Science College
Author (2011), Value Perspectives in Quality Concerns Of Higher Education, Anthology on Quality in Higher Education (ISBN: 978-93-5032-018-1) Shreeniwas Publications, Jaipur, India.

Professional Affiliations
Member of Senate, University of Calicut

Executive Member, Indian Colleges Forum, New Delhi

Executive Member, All Kerala Council of Principals, Trivandrum
Administrator and Academician

Over 20 years of Administrative and Academic experience in Leading Corporate and Institutes.

Publications
Books: 07

Research Papers: 20
Former
Controller of Examinations – Saurashtra University, Rajkot

Conducted exams for almost 0.2 million students throughout the Saurashtra Region in almost 200 colleges.
Head Institutional Assessment and Setting up Schools, AGES, India.

Former
Executive Director at Anupam Kher Foundation.

Manager, Human Resource at Akanksha.

Business Analyst at Tata Consultancy Services.
Quality Director at Royal Commission Medical Center

Founder at Healthcare Quality Consultants Network

Freelance local Instructor, Saudi Arabia at American University In Cairo, Institute of Quality

Quality Director,Health Services Program Yanbu at Royal Commission for Jubail and Yanbu
​
Former
Consultant at LOGISTICS for Consultations & Development, Egypt.

Quality and accreditation consultant at LOGISTICS for Consultation and Development, Jeddah, KSA.

Quality Director at AL SALAMA Hospital ,Abu Dhabi.
VICE CHAIRMAN, COMMONWEALTH SCIENCE AND TECHNOLOGY FOR RESEARCH.

FORMER VICE-CHANCELLOR, ANNA UNIVERSITY

NOTABLE POSITIONS HELD
​
Member - UNESCO International Centre for Engineering Education, Australia – for continuous professional development of practicing engineers and technical teachers in the developing countries.

Resource Person in High Powered Committee, Ministry of Agriculture, Govt. of India, Delhi – for preparation of Disaster Management Plan.

Member, High level Committee, Higher Education Department, Govt. of Tamil Nadu – to introduce Tamil language as a medium of instruction in Professional Courses.
Professor, King Saud University

Agricultural Extension and Rural Society at the King Saud University, Riyadh, Saudi Arabia.

Serves on the Editorial Boards of many International Journals including: International Journal of Agriculture and Biology; TC- Biodiversity Journal, Canada; Journal of Agricultural Extension and Rural Development. Dr. Baig is the member of many national and international professional organizations including Nova Scotia Institute of Agrologists.
Former
Foreign Professor at the Allama Iqbal Open University (AIOU) through Higher Education Commission of Pakistan, from 2005-2009. At the Allama Iqbal Open University (AIOU), he served as the Coordinator for M.Sc. Rural Development degree program.
•Professor
•Quality Assurance Consultant

•2001 - 2004. Worked in National Assessment and Accreditation Council (NAAC), an autonomous body of the University Grants Commission, as Academic Consultant on deputation for college.
Responsibilities in NAAC included coordinating Peer Team (assessment team) visits to various institutions and conducting Workshops/ Seminars to create quality awareness.
• Coordinated more than 117 Colleges and 2 universities till date.
• Conducted workshops regarding the Assessment and Accreditation Process in Chandigarh and Chattisgarh. The awareness program in Chattisgarh was attended by the Governor and the Chief Minister of the State and received wide appreciation.
Dean of IT & Distance Learning at Al-kharj University
​
Former
​
Director General of eLearning & Training Resources Center at TVTC

Assistant Professor at College of Telecom and Information
​
Dr. (Mrs) A.VENMATHI
​​
Professor in Resource Management.

M.Sc., M.Phil., Ph.D and Dip.H.Ed
​
Life Member at:
​
The Home Science Association of India

International Stress Management Association (ISMA)

Senior Member of the IACSIT- International Association of Computer Science and Information Technology

Indian Society of Ergonomics

Indian Association for Social Science and Health

Association of British Scholars Coimbatore chapter

• Member of Board of Studies of five Universities.
• Question paper setter of six Universities.
• Panel member of SLET and NET Examinations.
State Project Assistant at the Gujarat Ecology Commission.

Former
Gender Officer in "Sarva Shiksha Abhiyan Mission (S.S.A.M.)" & "National Project of Education for Girls at Elementary Level (NPEGEL)" from 2005 to 2006– National Level Project., Junagadh District.

Support Officer "United Nations Development Programme" from 2006 to 2007. (Project of UNDP and GSDMA for Disaster Management in Mangarol:SURAT and Padadhari: RAJKOT.

Chief Counselor of SANTULAN from 2007-2010, Counseling and Training Centre, Rajkot and involved in planning and implementation of Educational and Psychological Counseling. Managed Differential Aptitude Tests Programme on more than 4000 students of various parts of Gujarat.
​
Professor

Head (Research, Consultancy and Short-Courses) at Mzumbe University Dar Es Salaam Business School, Dar Es Salaam (Tanzania)
Publications:
30 Papers/Articles, 05 Case-Studies, 02 Books (In Preparation), 02Book-Reviews and 08 Technical-Reports

Other Engagements:
In Editorial / Advisory/Review Board of a number of Indian and International Journals.

Regular reviewer in international conferences including Academy of Management, ECRM and NACRA.

Member of professional bodies, including CEEMAN (Slovenia) and IESE Alumni Association (Spain).

Member in UN Principles for Responsible Management Education (PRME) global working groups on 'Anti-Corruption in Management Curricula' and 'Poverty, challenge for Management Education'.
Ph.D. (Quality Control Circles in Education: A Feasibility Study)

Member of university bodies - Senate, Academic Council, Grievance Committee, and Board of Studies.

Chairperson of Local Inspection Committee for granting affiliation to college.

Member of education committee for NCQM.

Senior examiner for Rama Krishna Bajaj National Quality Awards.
Managing Director

Consultant, Singapore Institute of Management University, School of Business.

•Associate Faculty - Senior Lecturer, East Asia Institute of Management in collaboration with Queen Margaret University, Cardiff Metropolitan University, University of Southern Queensland, Herriot- Watt University.

•Associate Faculty - Senior Lecturer, Management Development Institute of Singapore in collaboration with Southern Cross University, Bradford University, University of Wales, Oklahoma City University.
​Academic Experience:
Was HOD (Commerce & Management ), Vice Principal and Director ( P.R.) in Garden City College ,Bangalore during 2001-2006

Subsequently , working as ISO/NAAC Coordinator, SRN Adarsh College, Bangalore from 2006 -2012.

Quality & Certification Experience: Associated with ISO certification of than five institutions and NAAC certification of three institutions.

ISO Qualification: Certified Lead Auditor.
Papers published:
More than 20 academic papers have published regarding, Higher Education, Quality ,Bench marking etc. in various national and international conferences.

Memberships: Life Member -Bangalore Management Association
​
President, Herzing University Online

Corporate Vice President eLearning at Herzing University

Online President at Herzing University

CEO, Managing Partner at Rickel Education Group
​
Former
Chairman at Rager Media Inc.

CEO, Principal Partner at Bluerock Partners Inc.

Executive In Residence at Knowledge Investment Partners
President of HEG Group - The Trusted Authority For School Development
​
Former
Superintendent and Sr. Vice President of Programmes at Venturex Group

Head of School at Queen Margaret's School

Founding Deputy Head/Senior School Director at West Point Grey Academy
Peer Member of National Assessment and Accreditation Council (NAAC).

External Examiner for University of Wales.

Professor in Management at International Institute of Professional Studies, Devi Ahilya University, Indore.

Member of the Board of the Faculty of Management.

Member of the Faculty of Management.

Expert for the selection of the faculty for many affiliated colleges under the University.

Member of many inspection committees for affiliation of various management courses of affiliated colleges.

Member of the Scrutiny Committee for contracted Faculty of Management faculty.
President at Academic Consortium of the Americas

President at Maharishi Institute of Advanced Technology-SL

Secretary General at Chamber of Chartered Java Professionals International, Greece & USA

Examiner and Visiting Faculty for Psychology in MSc degree at Kotelawala Defence University SL

Academic Dean - Centre for the Development of Full Human Potential & President SUNFO.
​
Former
International Faculty at Haggai International USA

•Visiting Faculty on Essential Counseling Skills at Defence Services Command and Staff College

•Vice President at Intellect Consultancy
Co-President at New York Institute for Educational Excellence.

Former
​
Assistant to the Superintendent of Schools at Brighton Central School District

Elementary Principal at Brighton Central School District

Adjunct Professor at Nazareth College
Academic Tutor and Research Assistant.

Current Research Assistant at Institute of Social Science Research (ISSR) (University of Queensland).

Academic Tutor at University of Queensland.
​
Former
Research Assistant at Griffith Asia Institute (GAI) at Griffith University.

Research Assistant at School of Political Science and International Studies at the University of Queensland.
Head, Education Management & Training at Delhi (NCR)

Former
Principal at Shri Ram Ashram Public School.

Principal at J&K Police Public School.

Principal at Army Public School.
Ambassador at Women Entrepreneurship.

CEO at International Vocational College Malta - IVCM.

Lecturer at University of Malta.

Former
Head of School. University of Malta - International School of Languages

Developing the academic programmes.

Marketing all the schools products.

Staff development and management.

Responsible for all aspects of the school management.
​
Current President of COGID-PORTUGAL (General Coordinator of Ivorian Diaspora) as well as the President of African French Speaking Countries in Portugal (AFRAPO).

Latte Paul Angoli, student at University Felix Houphouet Boigny of Ivory Coast came to Portugal for the first time by the Camões Institute scholarship in August 2001. He returned in Ivory Coast and came back to Portugal for the second time by the annual Camões Institute scholarship (2002 -2003) and enrolled for the Masters the following year.
Concluded the thesis of Master in Brazilian and African Literature in the Faculty of Arts, University of Lisbon in 2006 and then enrolled in doctorate in 2009. Working in different hotels in Lisbon and the Faculty of Arts to pay his own fees, it was not until July 2015 that concludes the doctoral thesis at the same University.

Dr. Latte Angoli played an important role in the installation of the first Embassy of Ivory Coast in Portugal.
​
​
Founder and Chairman of the Latin American and Caribbean Cultural Society.

Founder and Editor of the diplomatic publication "Nuevo Mundo 2000, (New World 2000).

Double recipient of the prestigious "Heads of Mission Award" (1995 and 2000) in recognition for his consistent efforts to upgrade a cooperative diplomatic community in the U.K.